LEARN TO TRADE FOR SUCCESS
"I'm passionate about helping everyday people learn how to trade the share market and take control of their finances."Justine Pollard
---
OUR SHARE TRADING COURSES INCORPORATE FOUR UNIQUE PRINCIPLES: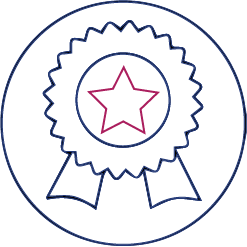 Reputation
Our stock market training has taught hundreds of everyday people the principles of smarter share trading, and the essential discipline of strict money management.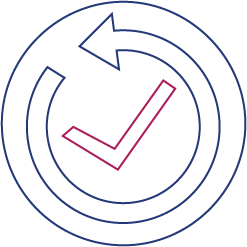 Value
We cut through the noise and offer valuable, straightforward courses so that you can take command of your own trading.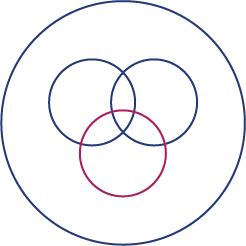 Simplicity
We eliminate all unnecessary trading theory and teach a simple charting approach and show you how to find healthy shares.

Lifestyle
Our courses teach a structured system and focus on establishing a trading routine that you can adapt to suit your lifestyle.
---
See Justine on The Mortgage Busters & Investment Show Part 2 – October 2016
In this interview Justine examines the subject of charting. You'll learn:
how to identify a healthy share
the four market stages shares move through
how these stages guide Justine's trading decisions
and the reasons why she loves to trade shares.
If you missed Part 1 of the show, in which Justine describes her share and property investment journey, click the button below.
Watch Part 1 of The Investment Show
---
JUSTINE POLLARD HAS BEEN FEATURED ON TV AND IN A RANGE OF NEWSPAPERS AND FINANCE SECTOR PUBLICATIONS

---
Rave Reviews*

"Wow, your Ultimate Smart Trading Mentor Course is top of the line. The video sessions are extremely helpful and provide a step by step visual guide to learning to trade. It is just what I needed. The course has really improved my trading and refined my skills. I am ten times more efficient with my trading routine now. I can't thank you enough for all the time you put into teaching. You always go over and above!" Kiri Merritt, WA
"Justine, you are one of those rare professional traders who is completely willing to show others your system and hold our hands and provide the tools while mastering it for ourselves. I just wish I had access to this sort of service a few years ago!!!"
Nicky Prince, NSW

"I have tried to learn to trade from various sources and other well known professional traders over the years but on testing them, they always fell short or I was left wanting or disappointed. Then I found Justine Pollard and purchased her Ultimate Smart Trading Mentor Course. I have to say that I have never seen a course so generous in helping traders. It is very well organised and deserves credit. At last I feel confident in jumping feet first into a competent environment of like minded traders. Don't LEAVE the industry Justine, you deserve to LEAD it."
Newton Hill, WA
"Thank you – what I learned from your Ultimate Smart Trading Mentor Course is well beyond any expectation I had. I was already very familiar with MetaStock but still leaned a trick or two. But what made the most impact on me was your money management and risk management system. I can't tell you the dramatic impact these have had on how I invest. The "requirement" to build a trading plan was a terrific exercise and has absolutely improved my discipline and approach. Again, I can't thank you enough." Steve Argersinger, USA.

"Justine, I love the program. Over the years I have completed a couple of trading courses and read many books on the subject but nothing comes close to the straight forward easy to follow mechanical approach that you have and I congratulate you."
Merv Cooke, Wagga Wagga, NSW


*Testimonials appearing on this website are based on individual experiences only and results will and do vary depending on individual circumstances. We do not make any representation that these results are typical and are not necessarily representative of those that have or will purchase our products. Please refer to the disclaimer at the bottom of this web page.