Home
Discover the SMARTER Way to Trade Shares & CFDs
If you are serious about learning to trade shares and CFDs then you've come to the right place
If you are viewing this website from a mobile you will find the registration for the FREE report on the "Top 10 Mistakes New Traders Make" further down the web page – please keep scrolling.
---
Justine has been featured in:

Click here to watch and read all media interviews Justine has been featured in
---
Smart Trading was established in 2003 by bestselling author and experienced stock and CFD trader, Justine Pollard. Justine knows what it's like to be a new trader and how easy it is to get bogged down with too much information and to over complicate trading.
Justine's goal is to inspire traders to take control of their investing and to lead them to become smarter, more confident and successful in the stock market by sharing how she trades the markets and guide them to develop a strong trading plan for all market trends.
So whether you are already trading or just starting out she has a course to suit you. This is your opportunity to learn from a professional trader exactly how she trades the market.

Smart Charting 101 Online Course – $97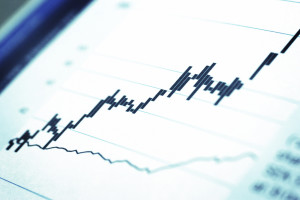 Do you want to discover how to make trading decisions through charting like a pro?
In this course you will learn how to read the health of a share just by looking at its chart. The course includes a comprehensive course handbook and a selection of ten supporting videos on key chapters in the handbook with exercises so you can put your knowledge into practice and develop your own set of trading rules for entries and exits. You will never look at a share the same way again!

Justine Pollard as seen on The Mortgage Busters & Investment Show Part 2 – October 2016
In this interview Justine delved deeper into charting and why she loves charting. She covered how you can tell if a share is healthy, the four market stages shares move through and how this assists her with her trading decisions.
Click here if you missed the first interview where Justine shares her journey into share and property investing
Testimonials
Testimonials appearing on this website are based on individual experiences only and results will and do vary depending on individual circumstances. We do not make any representation that these results are typical and are not necessarily representative of those that have or will purchase our products. Please refer to the disclaimer at the bottom of this web page.
---
"Thanks Justine, I found the Ultimate Smart Trading Mentor Course remarkably easy to apply the information provided to real world trading activities. The lessons are divided into logical units that contain the right amount of information, at a readily digestible level of complexity. A key outcome from the course is the development and enhancement of a quality trading plan that contains all required elements for successful trading. I have been trading for a few years now and this course is the single most useful trading resource I have found. I kept finding myself saying "That's a good idea. I would be more comfortable doing that than trading my current strategy".
Ross Hodgkinson, ACT

---

"Wow, your Ultimate Smart Trading Mentor Course is top of the line. The video sessions are extremely helpful and provide a step by step visual guide to learning to trade. It is just what I needed. The course has really improved my trading and refined my skills. I am ten times more efficient with my trading routine now. I can't thank you enough for all the time you put into teaching. You always go over and above!" Kiri Merritt, WA

---
"I have just completed your Ultimate Smart Trading Mentor Course. Let me tell you that it's the first time I have come across the most complete Trading Plan I have ever seen, and I have seen many. I'd like to congratulate you on a job well done. I have never found a better and practical guide. Personally I believe that what you have done empowers the life of many people, and personally I believe that this is the greatest gift a person can provide." Fernando A. de la Viesca, Argentina

---

"I have found your Ultimate Smart Trading Mentor Course to be extremely beneficial. I have been trading for nearly five years with sporadic success. Your ability to explain things from a traders perspective and outlining events that may happen (which I certainly can relate to!) have made me feel more comfortable with my progress. Your focus on the money management and emotions is certainly where I am up to. I have completed a diploma in Technical Analysis through ATAA and found it excellent but all the tools and indicators in the world will not make me a better trader. Your course has enabled me to complete my first plan and it is like having a weight taken off my shoulders to have something I can turn to ensure I follow the rules when things happen quickly and unexpectedly." Malcolm Tew, ACT

---
"Justine, you are one of those rare professional traders who is completely willing to show others your system and hold our hands and provide the tools while mastering it for ourselves. I just wish I had access to this sort of service a few years ago!!!"
Nicky Prince, NSW

---

"For more than five years I've been a constant user of the Smart Trade Tracker and would not trade without it. I trade shares, CFDs and FX and the Smart Trade Tracker handles everything from position sizing, trade management, performance reporting and portfolio management with simplicity and ease. It is an exceptional trade management tool that dovetails beautifully with my trading plan and makes trade management a breeze." Fay Benjamin, QLD

---
"I have found your Ultimate Smart Trading Mentor Course exactly what I have been looking for. When I first began trading I took a few losses in the market and my trading account fell in value. Since using your Smart Trading system, (just over a year ago), I have not only recouped that loss but I now have a healthy trading balance in my account. Your no nonsense system has been a god-send to my approach to trading. Thank you for sharing your trading knowledge with me." John Wnek, VIC

---

"I have tried to learn to trade from various sources and other well known professional traders over the years but on testing them, they always fell short or I was left wanting or disappointed. Then I found Justine Pollard and purchased her Ultimate Smart Trading Mentor Course. I have to say that I have never seen a course so generous in helping traders. It is very well organised and deserves credit. At last I feel confident in jumping feet first into a competent environment of like minded traders. Don't LEAVE the industry Justine, you deserve to LEAD it." Newton Hill, WA

---
"Thank you – what I learned from your Ultimate Smart Trading Mentor Course is well beyond any expectation I had. I was already very familiar with MetaStock but still leaned a trick or two. But what made the most impact on me was your money management and risk management system. I can't tell you the dramatic impact these have had on how I invest. The "requirement" to build a trading plan was a terrific exercise and has absolutely improved my discipline and approach. Again, I can't thank you enough." Steve Argersinger, USA
Click here to read more testimonials and client success stories