Praise
Client Success Stories*
Justine has taught many traders over the years throughout Australia and the world. Find out how her programs have impacted her clients lives as they share their stories.
*Testimonials appearing on this website are based on individual experiences only and results will and do vary depending on individual circumstances. We do not make any representation that these results are typical and are not necessarily representative of those that have or will purchase our products. Please refer to the disclaimer at the bottom of this web page.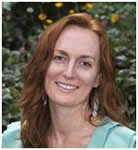 "After the birth of my son I made the decision to learn to trade as I wanted to find a way to generate income so that I could stay at home to raise my son. I paid alot of money for a trading course to learn how to trade which professed to teach me all I needed to know about trading to make big money. That was not the case. I continued to struggle for five long years after and I was now totally and utterly frustrated at my lack of consistent profits and I just didn't understand what I was doing wrong in my trading. Confusion, fear and overwhelm became common feelings at different times and I was exhausted and thought I just didn't cut it as a trader.
Then in 2013 I came across Justine Pollard and purchased her Ultimate Smart Trading Mentor Course . I soon realised that I was making my trading way too complex and followed too many "indicators" and rules. This was when things took a major turn for the better for my life financially.
I went through each course session in detail. I set up the Metastock software that Justine recommended and created a clear and simple trading plan to execute as well as developed much needed routines and an easily executable trading system. With her "keep it simple" approach, my experience has grown exponentially over the few years since applying her system and knowledge.
I also enjoy being involved in her Mastermind webinars each quarter. This also helped to elevate my analysis and understanding of the markets to a new level. The changes I have seen in myself personally and financially in my trading have been nothing short of dramatic. I wanted to quit before, but I am glad I persevered when the going was tough. I now feel confident, organised and matter of fact about my trading thanks wholeheartedly to Justine and her course, knowledge, expertise, professionalism and trading systems. I wished I knew about this course seven years ago!"
Terri Martin, Brisbane, QLD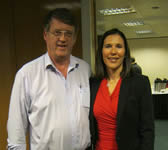 "I had been trading the Aussie share market for around 5 years with a rules-based monthly system and a weekly system, as well as a mechanical end-of-day system for shares. What I was looking for to add to my trading arsenal was an end-of-day swing trading system I could trade in both directions and also to be able to participate in the market when opportunities for shorting arose.
In 2012, at age 65, I purchased Justine's Ultimate Smart Trading Mentor Course and discovered her daily swing trading system which filled my need beautifully. The trading pack I purchased was great value for money. I learned more out of the Maximising MetaStock Online Course in a very compressed time frame than what I had achieved with any other MetaStock training I did before. It was exactly the level of training I was after.
The "Smart Trade Tracker" is a ripper – totally practical and easy to use. It's designed for the trader to easily execute and be in control of their risk management and position sizing. The integration and use of portfolio heat in the risk management is a major plus, as this was one of the challenges I had before I took up the course. I've used this fantastic tool since day one and it forms an integral part of my trading routine.
The Ultimate Smart Trading Mentor Course is smart, detailed, comprehensive and thorough. Justine provides full transparency to the systems she trades which are clearly presented and quite easy enough to follow.
Trading is a skill that takes time to learn and hone. You need to put the time in to learn, develop your trading plan and master your new skills. Justine always says the market is one's best teacher. There are discretionary parts that only hands-on practice and more practice can help. This part cannot be shortcut and is a necessary part of developing competence and consistency as a trader. Justine continues to help with this through the different levels of support that she provides throughout the training package I purchased.
After working methodically through all aspects of the Ultimate Smart Trading Mentor Course and writing up my initial trading plan, I started paper trading the daily system for about three months before going live with it. Since then I have continued to trade share CFDs and each year my performance results have improved.
The level and additional support Justine provides is exemplary and the extent and quality of the training materials is unsurpassed. As one progresses and learns, Justine is ever available to provide guidance and helpful comments particularly in the Mastermind Forum. She is hugely generous with her time and level of support provided for those who are smart enough to ask and tap into her experience."
Dave Moran, VIC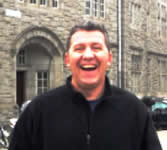 "I started my trading journey owning a few shares given to me by the company I was with at the time and held on to them. I also bought a few shares that were recommended by some people I knew who had shares. I did not really have any idea what I was doing and the big challenge for me was knowing where to start and what instrument I should use to trade. I had no trading plan and my money management was non-existent. All I knew is that I needed to get educated but I did not know where to start to get the information I needed.
So I read a lot of books and found information from various traders and authors and tried to pick the right parts that would work for me. I then came across Justine Pollard and decided to purchase her Ultimate Smart Trading Mentor Course in 2012 and then I joined her Smart Traders Mastermind group the following year.
It took me some time, but I finally got my trading plan together I now have money management rules in place. I firmly believe that setting up the money management rules is a must and I have learnt that from Justine. I also discovered the different stop losses I can use and they have become my insurance policy in the market.
What I liked is that Justine was not afraid to showcase her trading system. She was able to teach this in simple ways, like showing videos of live trading, executing scans and going through the shares she likes and doesn't like, which was very helpful. Justine's Smart Trade Tracker also helps me a lot. I am able to sleep at night and I am more confident now with my trading."
Des Finegan, NSW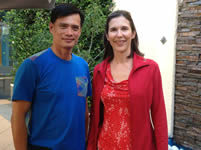 "I am from Singapore and I have been quite fascinated with Forex trading. However, I was totally clueless as to how to trade. I set-up an FX demo and live account but didn't really have a strategy in place for buying and selling, it was more like counting my luck when doing a trade.
I knew I needed help and that was when I found Justine. Keen to learn I purchased her Ultimate Smart Trading Mentor Course in 2013 hoping to further develop this new skill. I learned a lot about trading and methodology from her course. Every setting and detail was included in the course and I really enjoyed the great presentation from the videos and audios.
I gained the knowledge on how to look at the market, how to manage risk, how to set up a trade correctly regarding entry and exit and I have gained my confidence to begin my trading journey.
I still had some big lessons to learn. Instead of being patient and protective of my capital which I learned from Justine's risk and money management, I was over trading my small size account. I still didn't trade CFDs or stocks and immediately ventured into FX trading. Partly I was thinking, risk a small account, trade intraday, capture momentum and learn a trillion market moves from mild to extreme volatility. I must say I had some good learning experience, some idiotic frenzy buying and selling, good and bad times.
I have learned from my failures. I know all I need is to adhere to the teaching of the course. I also have to polish and rework my mindset, change my attitude towards trading and cultivate good habits like having more discipline and patience and strictly follow my trading plan to achieve consistent result.
Justine's course opened my mind, my confidence and even imagination and has provided me with the tools to be a good trader. I am still early into my trading journey and my work keeps me very busy. I plan to continue to learn and to trade in my spare time.
Justine is an excellent, detailed, compassionate, wise teacher and trader. Those who want to learn how to trade correctly should start with her."
Alan Goh, Singapore
"I am a property valuer and invested in the share market on and off for some years in a disorganised manner. I understood the principles of both technical and fundamental analysis. I knew what I was basically doing but I lacked a plan and organisation. I purchased MetaStock but I did not know how to use it and found it too complicated.
I made money in the good years but, if I took my eye off the ball, I lost it. I understood money management and stop losses but I was very lax in the application. My lack of organisation, dedication and education were my biggest challenge but I knew I could do better in trading with a push in the right direction.
In April 2012 I attended a MetaStock conference in Melbourne where Justine spoke about her trading methods, exposing me to an excellent explanation of the requirements to be a successful trader.
Then in August 2013 I took the leap and purchased Justine's Smart Trading Plans book and the Ultimate Smart Trading Mentor Course. Her training pack included all the tools I needed to get set-up to become a successful and organised trader. Justine helped me develop a trading plan and taught me to effectively use MetaStock, which is set-up to mirror her trading routine, systems and strategies. Her Smart Trade Tracker made it easy on my part to review and keep my records for taxation and money management. I now have my trading routine set-up and in place.
Justine also takes it a step further and follows up with ongoing support through the Smart Traders Mastermind group, with both a discussion forum available for members and private webinars. This allowed me to regularly stay connected to her and keeps the information current.
Justine has helped me to fill in all the gaps I was missing and gave me the tools of trading and showed me how to be organised. She gave me that push I needed and has taken my trading to the next level."
David G, VIC